Having a fireplace insert allows you to enjoy all of the benefits of a traditional fireplace without the expense, inefficiency, and hassle associated with them. If you don't find yourself making much use of your fireplace—whether because of its condition or because it wastes too much energy—then a fireplace insert may be ideal for your home. You may be wondering, however, how easy it will be to use a fireplace insert regularly. The good news is that fireplace inserts are easy and intuitive to use. All you need to do is switch the insert on in order to have a fire in your fireplace whenever you want one.
If you want to be able to use your fireplace insert safely, it's essential to make sure that it is installed correctly. Professional fireplace insert installation will allow you to enjoy your insert as often as you want in your Seattle home.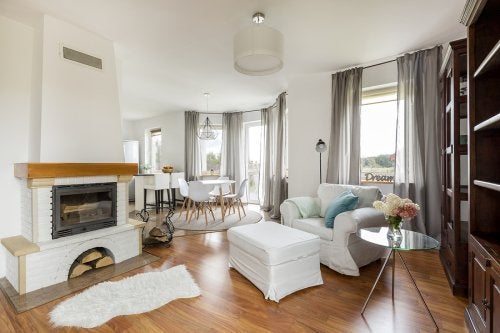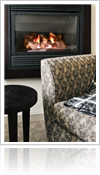 Even homeowners who appreciate the good qualities of fireplaces may balk at the expense of purchasing firewood and the chore of maintenance. If you want to be able to enjoy a fireplace in your Seattle home without any of the drawbacks, consider having a fireplace insert installed. When you have your insert installed by a seasoned professional, you can count on all the advantages of having a fireplace without any of the problems. Here are the answers to questions that homeowners often have about fireplace inserts.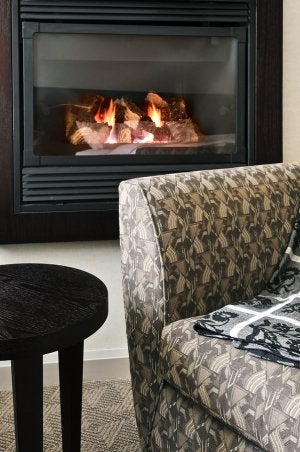 Will an insert fit in my fireplace?
This is actually the first question you should ask before making the decision to purchase an insert. It's important to make sure that your fireplace is actually the appropriate size for an insert. Do thorough measurements of your fireplace's height and width—including both at the front and back of the fireplace—to ensure that you don't inadvertently buy an insert you can't use.
What kind of fireplace insert should I buy?
You can choose between an insert that runs on wood, gas, or pellets. The type of insert you pick depends on your budget and on how you intend to use it. A wood insert is the best option if you want to replicate the look and feel of a traditional fireplace. Gas inserts can be used in tandem with your current furnace system to help curb your heating expenses. Pellets are an inexpensive option but do require a good deal of maintenance.
What kind of venting do I need for a fireplace insert?
This depends on what type of fireplace insert you have invested in. Wood and pellet inserts generally have the same type of venting as traditional fireplaces. Some types of gas inserts don't require any venting, while others use chimney venting similar to the kind used by wood and pellet inserts. If you're using an electrical insert, you will not need to worry about venting it at all.

Are you concerned that your central air conditioning system isn't working as well as it could be? If your utility bills are high or if you need to run your AC for long hours to keep your Seattle home at a comfortable temperature, there are some steps you can take to make your system more efficient. You might begin by buying a programmable thermostat, which keeps your bills lower by ensuring that you aren't cooling your home when you're asleep or when nobody is home. You should also change out your air filters regularly—at least once a month during periods of heavy AC use. Don't forget to have your system serviced from time to time by an HVAC professional. For more tips, check out this video.

Olson Energy Service recently celebrated its 90 th year in Seattle, where our family owned and operated company continues to offer exceptional HVAC services every day of the year. Our motto is "We Are Here to Serve," and we take pride in providing our customers with quality work by certified and factory-trained technicians. We are also a preferred Diamond Contractor, a title awarded by Mitsubishi Electric to its most expert contractors. Being a Diamond Contractor signifies that we adhere to the highest standards of training and expertise, and that we provide our customers with an outstanding level of customer service. Every technician on our staff has been licensed, bonded, and insured, and our team offers emergency service 24 hours a day, seven days a week, for your convenience. When you're in need of professional HVAC service at your Seattle home, you can always count on our skilled technicians to give you the state-of-the-art care you deserve.