Air Duct Cleaning in Seattle, WA
Breathe Cleaner & Healthier Air in Your Seattle Home!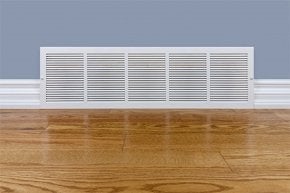 No matter how clean your building may seem, your HVAC systems will inevitably collect a variety of materials over time. From pet hair and dander to mold and mildew, there are all types of debris that should be kept clear from air ducts. Our Seattle HVAC company can come to your location, remove these materials from your ducts, and help you enjoy the variety of benefits that a cleaner system provides!
Some of the benefits of keeping your air ducts clean include:
Cleaner and more breathable air throughout the building
A more energy-efficient system and lower costs on monthly bills
Extending the life of your HVAC system
Reducing allergy symptoms that can be caused or exacerbated by poor air quality
To schedule a free air duct cleaning estimate, contact us at Olson Energy Service at (206) 782-5522!
Why Choose Us?
Family-Owned & Operated
Serving The Greater Seattle Area Since 1926
Experienced & Reliable
Exceptional Customer Service
License, bonded & insured
Factory-Trained, Certified Technicians
Drug-Free Company