HVAC Maintenance Services
certified-hvac-technicians
Olson Energy Service in Seattle, WA
Professional HVAC Service and Repairs
Olson Energy Service has been providing high-quality HVAC services and repairs to residential and commercial buildings in Seattle, WA, and the surrounding areas since 1926. The Olson team offers installation, repair, and replacement services for all your heating, cooling, and electrical devices. Contact Olson Energy Service today for a free estimate!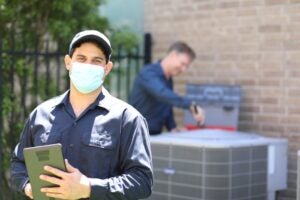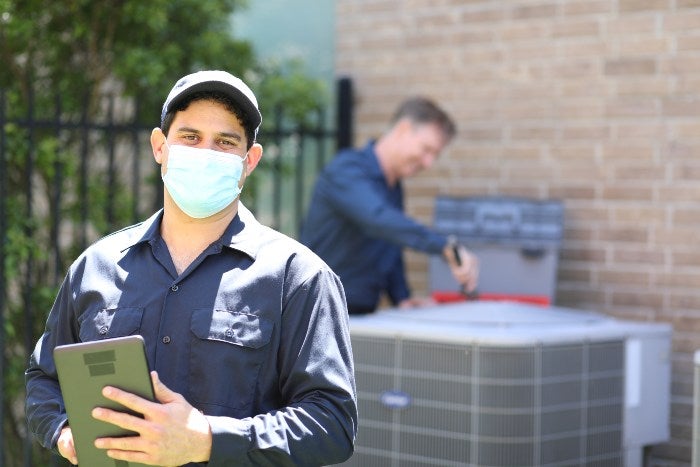 Air Conditioning
Olson Energy Service offers installation services for new air conditioning systems and repairs for existing systems. Our team is available for AC services, including system maintenance and tune-ups, air filter changes, humidifier and ventilator installation, and air purifier and electronic air cleaner installation.
Heat Pumps
Depending on the season, a heat pump can move cool air into or out of a room or building without using energy to generate that air. Heat pumps save energy and money. Olson Energy Service can assist with heat pump installation, maintenance, or repairs.
Furnaces
The team at Olson Energy Service offers installation services for new furnaces as well as repairs for existing heating systems. We can diagnose heating issues and perform the necessary repairs or replacements quickly and effectively.
Water Heaters
Expert installation and repairs are available for traditional and tankless water heaters through Olson Energy Service. Our team can help you determine the right water heater for your home or office, as well as diagnose issues and provide necessary repairs or replacement services.
Fireplace Insert Installation
A fireplace insert is a great way to enjoy an existing fireplace hearth without seasonal maintenance. Olson Energy Service offers a variety of fireplace inserts and professional installation so you can get back to enjoying your home's fireplace without any unnecessary effort or energy.
Electrical Services
You can trust the team at Olson Energy Service for electrical repairs, maintenance, or installations. Our electric services include safety inspections, emergency services, smoke and carbon monoxide detectors, indoor wiring, plugs and switches, circuit breaker panels, and HVAC controls.
Certified Technicians & Trusted Products
Olson Energy Service is proud to have a team of certified technicians offering the industry's most trusted products. Serving Seattle, WA, since 1926, the team at Olson Energy Service is dedicated to comprehensive training, industry experience, and providing the best service to customers. Only the highest-quality products are used for installations, repairs, and replacement services.
Reasons to Choose Olson Energy Service
When choosing a company for your HVAC installation, repair, or replacement service, you want to work with a team you can trust to get the job done right. Olson Energy Service has more than 90 years of experience! Olson Energy Service is the only choice if you want dedication, knowledge, and professionalism.
Contact Olson Energy Service Today!
The Olson Energy Service team can help with your HVAC service needs. Whether you need an air conditioning system installation or emergency electrical repair, we can help. Contact us today to schedule an appointment or your free estimate!
Why Choose Us?
Family-Owned & Operated
Serving The Greater Seattle Area Since 1926
Experienced & Reliable
Exceptional Customer Service
License, bonded & insured
Factory-Trained, Certified Technicians
Drug-Free Company