Comprehensive Furnace Installation & Repair in Seattle, WA
Olson Energy Service Provides High-Quality Furnace Installation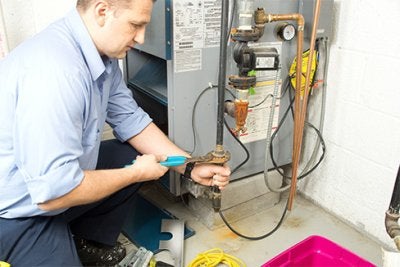 At Olson Energy Service, we provide comprehensive care for furnaces at both residential and commercial spaces throughout the Greater Seattle Area. Whether you need simple, regularly scheduled maintenance to ensure your system is running at maximum efficiency, are looking for emergency repairs, or want to install a brand new furnace altogether, we are here to help! Our highly trained and experienced technicians know exactly how to inspect your furnace, quickly and accurately diagnose any issues that it may be experiencing, and offer the best solution to get it back up and running smoothly.
Our Seattle HVAC Company Services All Types of Furnaces
Olson Energy Service is proud to install and repair natural gas furnaces, ductless mini-split heat pumps, and electric furnaces from a wide range of trusted brands. We have been a staple in the Greater Seattle community since 1926 because of our experienced, reliable care and exceptional customer service.
Benefits of Using Natural Gas to Heat Your Home or Office
Natural gas is used in millions of homes worldwide. Using a natural gas furnace in your home or office can help you save money, improve energy efficiency, and evenly heat your space, among other benefits. While a natural gas furnace may be more expensive in the beginning, you will save money in the long-term as a result of lower fuel costs and improved energy efficiency. A natural gas furnace will usually reach your desired temperature in less time than an electric alternative, which will result in considerable energy savings over time. This ability to quickly reach your desired temperature will also improve your comfort level.
Taking Advantage of a Ductless Mini-Split Heat Pump in Seattle, WA
Mini-split heating systems have two main components – a compressor or condenser that is installed outside of your house and an air-handling unit that is situated inside. The simplicity of the outfit means you will not have to expand existing ductwork to maintain a cozy feel inside of your Seattle-area home. Among the advantages of a ductless mini-split heat pump are:
Better heating of individual rooms – Because the systems are directed into a specific area, they will heat your intended room or zone more efficiently.
Flexibility – You will have increased placement options to help maintain your existing interior design.
Easy installation – You will not have to expand your home's ductwork, making installation of a mini-split heat pump relatively stress-free and simple.
Improved energy efficiency – As an added benefit of not losing heat in ductwork or needing to heat an entire home, mini-split heat pumps are much more energy-efficient than conventional heating methods.
Knowing Whether to Repair or Replace Your Seattle Furnace
Olson Energy Service is your one-stop shop for all of your furnace needs. Our staff of expert technicians can provide furnace installation services or perform comprehensive furnace repairs in the Seattle area. However, you will want to have a firm understanding of the correct course of action for the furnace in your home. We will help guide you through the process and make suggestions when necessary, but there are several important considerations to remember. We recommend replacing your furnace instead of repairing it if you notice any of the following:
Your furnace is more than 15 years old
The cost of furnace repairs exceeds 50% of the cost of a replacement
You receive increasingly higher heating bills
Your home does not heat as quickly or efficiently as it once did
You need frequent furnace repairs
Call Olson Energy Service for Furnace Installation and Repair
Having served the Greater Seattle Area for more than 90 years, Olson Energy Service is the community's trusted furnace installation and repair expert. We have expertise spanning all of the major brands and provide reliable service at any time of the day or night. Do not suffer through a cold Seattle winter without an efficient, dependable furnace. Call us today to schedule a free estimate with one of our technicians for all of your furnace installation or repair needs.
Why Choose Us?
Family-Owned & Operated
Serving The Greater Seattle Area Since 1926
Experienced & Reliable
Exceptional Customer Service
License, bonded & insured
Factory-Trained, Certified Technicians
Drug-Free Company