Electric Repairs for Seattle, WA Residential and Commercial Clients
Trust Us For Residential and Commercial Electrical Services
Do you have electrical needs at your Seattle home or business? If so, count on our team of experienced technicians at Olson Energy Service to help you out! Whether you are looking for expedited repairs, regular maintenance, or even new installation, we are committed to providing the service you require and getting the job done right the first time. In addition to repairs, maintenance, and installation, we handle smoke and carbon monoxide detectors, indoor wiring, circuit breaker panels, plugs and switches, and HVAC controls.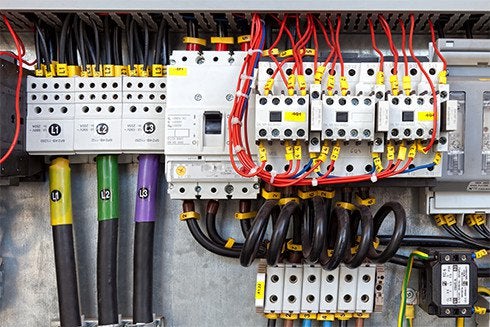 Our Comprehensive Electrical Services
Our goal is to be there for our customers, no matter what their problem is. We offer a vast array of electrical services to our customers. They include:
Repairs and Maintenance: Whether you have a broken light switch or you require routine maintenance to your circuit breaker, we can help.
Safety Inspections: Electricity can be dangerous, so it is important to schedule regular safety inspections, regardless of whether you own residential or commercial property.
Emergency Service: If you're without power for any reason, contact Olson Energy Service today, and we'll be out to your property as soon as we can to restore power.
Smoke and Carbon Monoxide Detectors: It is critical to make sure both of these elements are working at all times. Once a year, contact us, and we'll test your smoke and carbon monoxide detectors.
Indoor Wiring: We can re-wire your property if you are installing new electrical equipment, replace faulty wiring, and more.
Plugs and Switches: While they might seem like simple fixes, replacing plugs and switches are more challenging than you think. Hire our professional electricians to get the job done.
Circuit Breaker Panels: Your circuit breaker needs updating for numerous reasons. It might have been designed to handle a certain workload, and additional power constraints can tax it.
HVAC Controls: We are HVAC specialists, so we can work on HVAC controls, such as thermometers and much more. Contact us today.
Commercial and Residential Electric Services
We are as skilled at working on small homes as we are sprawling office parks and warehouses. Our electrical services include everything from residential apartment buildings to industrial facilities. Our HVAC company is more than willing to take on any challenge you throw at us. We'll get your home or business running more efficiently immediately.
Contact Us Today To Get Started
Our goal is to ensure that you get the electrical services you need when you need them. Contact us today for more information on how our Seattle HVAC company can assist your home or business!
Why Choose Us?
Family-Owned & Operated
Serving The Greater Seattle Area Since 1926
Experienced & Reliable
Exceptional Customer Service
License, bonded & insured
Factory-Trained, Certified Technicians
Drug-Free Company