Heat Pump Repair Services in Seattle, WA
Olson Energy Services Offers Heat Pump Repairs
If your heat pump isn't offering the level of comfort you need, Olson Energy Services can help. We offer heat pump repairs in Seattle, WA, and the surrounding areas. We understand heat pumps are an essential part of many Seattle homes, serving as a central air conditioning alternative. Since 1926, our team at Olson Energy Service has offered the area the highest quality cooling, heating, and electrical services. We put your comfort first. We'll service your equipment and provide quality installations. Contact us today for more information.
What Is a Heat Pump?
Instead of using energy to generate cool or warm air, a heat pump moves air from one space to another. Depending on the weather, heat pumps transfer cool air into or out of the home. We can help determine if a heat pump is the best answer for the air inside your home with a home energy audit.
When a Heat Pump Needs to Be Repaired
If your heat pump isn't working at all, contact our professional team as soon as possible. We can quickly determine the issue and efficiently repair your heat pump. It's critical to contact us as soon as you see or hear potential problems to help avoid sudden equipment failure. We'll address your heat pump system repairs as quickly as possible before the problem gets bigger.
Signs That Your Heat Pump Needs a Repair
When your heat pump isn't adequately working, life inside your home can be uncomfortable. The most
Strange Noises – A heat pump is a quiet device, so it's essential to schedule an inspection if it makes loud noises.
Reduced Airflow – Leaks in your ductwork and clogged air filters may slow down the airflow in your system.
Broken Parts – If your heat pump isn't switching between cooling and heating, the reversing valve often has an issue.
Visible Ice – Ice develops due to clogged air filters and refrigerant leaks.
How Many Years Does a Heat Pump Last?
Heat pumps typically last about 15 years. If your heat pump is frequently working to control the air, it may fail within a decade. Most newer units last longer due to their innovative features. The best way to maintain the longevity of your heat pump is to have Olson Energy Services perform regular maintenance on the heat pump system.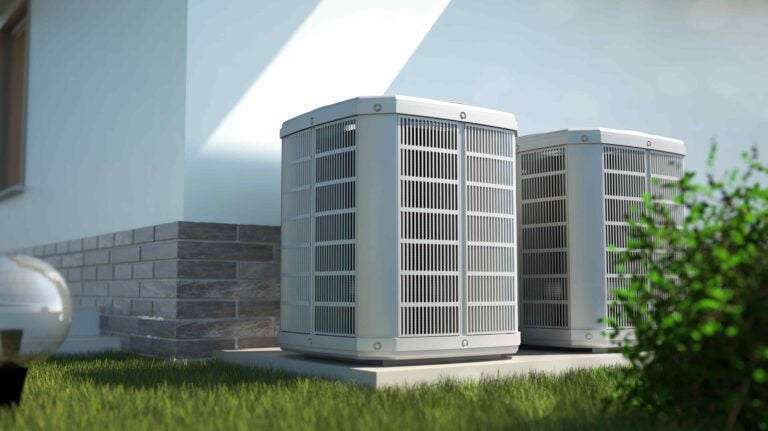 Why Choose Olson Energy Services?
For over 90 years, Olson Energy Service has proven itself with our impeccable services. We're fully bonded, licensed, and insured to provide the best possible service for you. We carry the best brands, including Bryan, Navien, Carrier, Bryant, Burnham, Bradford-White, NTI, and more. Our experts also provide services for:
Contact Us Today to Schedule A Consultation
Olson Energy Service will get your heat pump repairs done as quickly as possible. Our trusted team is experienced and knowledgeable about heat pump repairs. We know the most reliable ways to ensure your air is flowing perfectly. Since 1926, our motto has been "We are here to serve." We look forward to serving you with your heating, cooling, and electrical needs. Contact us today to schedule an assessment appointment.
Why Choose Us?
Family-Owned & Operated
Serving The Greater Seattle Area Since 1926
Experienced & Reliable
Exceptional Customer Service
License, bonded & insured
Factory-Trained, Certified Technicians
Drug-Free Company