Fireplace Insert Installation in Seattle, WA
Save Energy & Time with a Fireplace Insert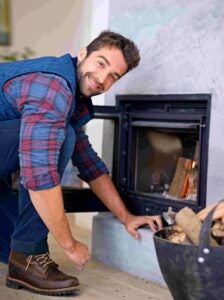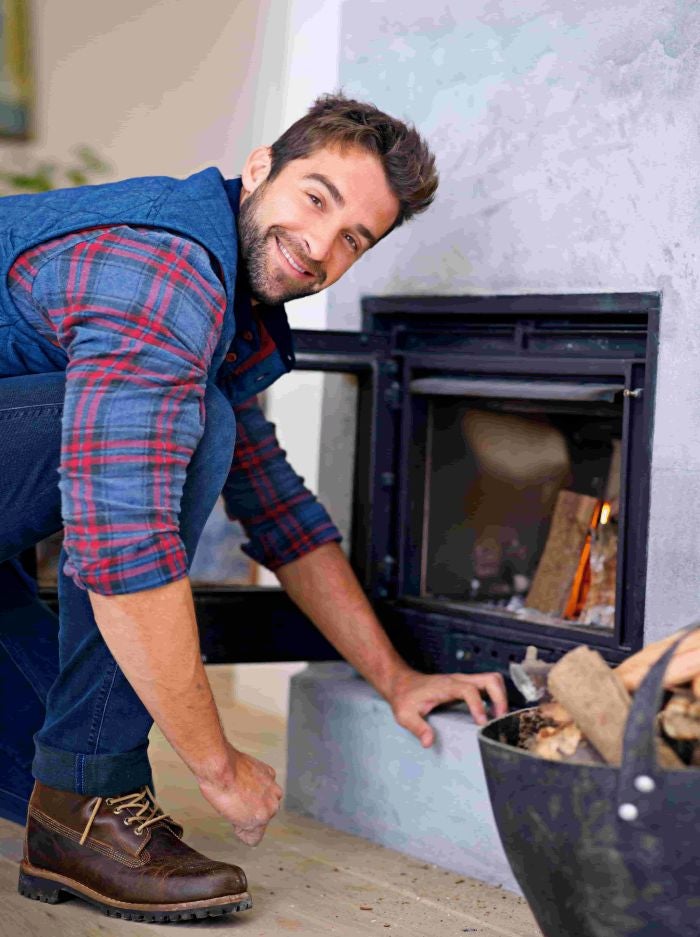 If you do not get much use out of your existing fireplace hearth because you do not want to deal with the hassle of seasonal maintenance and upkeep, a fireplace insert may allow you to enjoy your fireplace more frequently without wasting any energy or struggling with heat loss when you start a fire. At Olson Energy Service, we offer a variety of fireplace inserts along with professional installation to let you make the most of your hearth as you increase the value of your home. Read on to learn how a fireplace insert can effectively convert your outdated masonry fireplace to give you more functionality in your household.
Types of Fireplace Inserts
There are several different fireplace insert types, but they all follow the same design with a fitted box that slips into the masonry fireplace and a chimney liner that is easy to clean and maintain as well as makes your fireplace energy efficient. Fireplace inserts may be wood stoves or electrical or gas powered units that offer the benefit of maximum heat retention for every fire burned. These EPA-certified devices also provide optimal energy efficiency, so you will not have to worry about driving up your energy bills or polluting the environment when you want to enjoy the comfort of a warm fire.
Benefits of Installing an Insert
There are many advantages that can come with fireplace insert installation, but the most essential is increasing the use of an existing fireplace that never gets lit due to poor performance in heating the household. Below you can see how fireplace inserts will improve the function of your fireplace so that you are more likely to use this element of your home.
Reduced Heat Loss
A traditional masonry fireplace will have substantial heat loss directly through the chimney. In fact, some fireplaces lose about 90% of the heat they generate, making it incredibly wasteful to light a fire. Fireplace inserts are designed to limit heat loss, making it very energy efficient. This is because they function in the same way as wood burning stoves, which allow heat to stay put for added comfort in the fall and winter.
Updated Aesthetics
Fireplace inserts can offer a more modern design for your home, especially when you combine installation of the new unit with an upgrade to the outer hearth of the fireplace. There are many easy-to-install options that will create a new façade on any fireplace for a look that matches your taste.
Ease of Use
Another great benefit of fireplace inserts is that they are ready to light at the flip of a switch so you can enjoy the comfort of a fire any time.To explore your options for fireplace inserts & installation in Seattle, call Olson Energy Service at (206) 782-5522.
Why Choose Us?
Family-Owned & Operated
Serving The Greater Seattle Area Since 1926
Experienced & Reliable
Exceptional Customer Service
License, bonded & insured
Factory-Trained, Certified Technicians
Drug-Free Company