HVAC Repair & Installation Services in Seattle, WA
Courteous & Professional Care in Seattle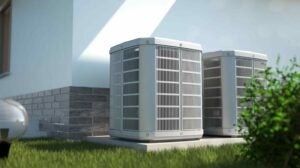 At Olson Energy Service, we offer an extensive array of services to both residential and commercial customers throughout the Greater Seattle area. Whether you are having issues with your heating or cooling system, need your air ducts clean, or are looking for quality electrical assistance, our company is your one-stop-shop. For 90 years, we have assisted customers with the courteous, professional, and caring service that we have become known for, and are ready to take your call right away!
Our services include:
Enjoy the Benefits of Choosing Our Experienced Team!
Whatever time of the day or night you need help, look to our fleet of service and installation trucks, and professional technicians, that are available. Your satisfaction is our priority, and we will do everything possible to ensure you are pleased with our services. From fixing your emergency problems to installing new equipment to reducing the costs of your energy bills, choosing us can bring about a variety of benefits for you and your home or business. Contact us at (206) 782-5522 and schedule your free estimate!
Why Choose Us?
Family-Owned & Operated
Serving The Greater Seattle Area Since 1926
Experienced & Reliable
Exceptional Customer Service
License, bonded & insured
Factory-Trained, Certified Technicians
Drug-Free Company