As the world continues shifting toward more sustainable and efficient energy sources, heating and cooling options have expanded to include geothermal heating and cooling. This technology harnesses the earth's heat energy to keep homes and businesses comfortable all year round. Explore the ins and outs of geothermal heating, the mechanisms behind geothermal heat pumps, their benefits, and other considerations.
What is Geothermal Heating?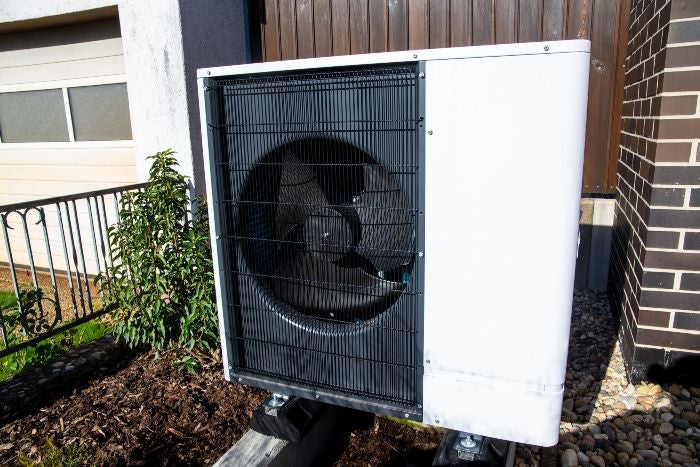 Geothermal heating is an energy-efficient climate control method that taps into the constant thermal energy stored beneath the earth's surface. This form of heating is seen as a green alternative to traditional methods because it substantially reduces the reliance on fossil fuels and decreases greenhouse gas emissions.
While the ground near the surface fluctuates almost as much as the air temperature, the soil below the frost line maintains a steady temperature of 45 to 75 degrees. This heat source remains consistent despite seasonal changes, making it a reliable option for both heating and cooling.
How Do Geothermal Heat Pumps Work?
Are you familiar with air-source heat pumps? These AC-like systems move heat between the indoor and outdoor air for high-efficiency heating and cooling. Geothermal or ground-source heat pumps are similar, but they exchange heat between the earth and the buildings they serve.
A series of underground pipes, known as a ground loop, comprises the heart of geothermal heating and cooling. Ground loop systems come in two forms: open loop and closed loop. Open loop systems utilize well water, a pond, or a lake for direct heat exchange. In this case, the ground loop is filled with water.
Closed loop systems absorb or disperse heat directly to the earth, offering versatility and environmental safety but requiring a larger installation area. In this case, the ground loop contains a mixture of water and antifreeze as the heat-transfer fluid.
In heating mode, the fluid circulating through the pipes absorbs heat from the ground and carries it to the heat pump unit. There, the heat is concentrated and transferred to the air circulating through the building's ductwork, thus heating the interior.
During the cooling process, the heat pump absorbs heat from the indoor air and transfers it into the ground via the loop system, thereby cooling the building. Transitioning between heating and cooling modes is seamless and can be controlled at the thermostat.
Pros and Cons of Geothermal Heat Pumps
Like all heating and cooling systems, geothermal heat pumps have benefits and challenges. Here's a breakdown of each:
Pros
Energy efficiency: Geothermal heat pumps are incredibly efficient. They can deliver three to five units of heat for every unit of electricity they use, making them 300 to 500 percent efficient. This incredible performance is possible because the heat pump transfers heat rather than creating it, a critical difference from conventional heating systems.
Cost savings: Higher efficiency amounts to significant utility savings over the long term, making geothermal heat pumps a cost-effective investment.
Environmental benefits: By leveraging renewable energy from the earth, these systems reduce dependence on fossil fuels and produce fewer greenhouse gas emissions.
Durability and reliability: Geothermal systems have few moving parts, leading to a longer lifespan and lower maintenance needs than conventional systems. The indoor components typically last about 25 years, and the ground loop can last over 50 years.
Cons
High initial investment: Geothermal heat pumps cost significantly more than traditional HVAC systems, largely due to the ground loop portion. However, federal, state, and local incentives help offset the upfront cost.
Site-specific considerations: Installation is challenging, sometimes impossible, on smaller properties or areas with difficult ground conditions. A thorough site evaluation is essential before installation.
Electricity use: While efficient, geothermal systems still run on electricity, so they aren't carbon neutral unless powered by renewably sourced electricity.
Professional installation and maintenance required: Due to their complexity, geothermal systems must be professionally installed and maintained. And since geothermal heat pumps are less common, finding a qualified installer may be difficult.
Trust Olson Energy Service for Your Geothermal Needs
With nearly a century of service in the Seattle area, Olson Energy Service takes pride in delivering energy-efficient heating and cooling solutions to our customers. Our mission has always been centered on serving the community with integrity and expertise. We'll work hard to provide a system that meets your unique needs, enhances comfort, and contributes to a healthier planet. If you're considering the switch to a geothermal heat pump or need other HVAC services in Seattle, WA, please contact us online or call us at 206.782.5522 to speak with a friendly representative today.