While traditional water heaters use a tank to heat water, tankless water heaters heat water on demand. If you're thinking of installing a tankless water heater in your Seattle home, you may be wondering whether the investment is worth it. Here are some of the most commonly asked questions about tankless water heaters.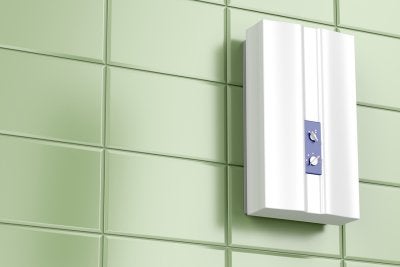 Do tankless water heaters use less energy than traditional water heaters? Yes. Because tankless water heaters don't have to keep water heated constantly, they don't need to use as much energy as standard water heaters do. This is both good for the environment and good for your household budget. With a tankless water heater, you can enjoy hot water whenever you want without having to be concerned about wasting energy.
Will a tankless water heater cost a lot to operate? While tankless water heaters cost more to install than standard water heaters, they also cost less to operate on a regular basis. According to Energy Star , households that install tankless water heaters can expect to save at least $100 a year on their HVAC expenses.
Do tankless water heaters require a lot of space? In fact, tankless water heaters take up much less space than most standard water heaters. While traditional water heaters tend to be large and bulky, a tankless water heater is compact and can be installed in virtually any part of your home. Many homeowners appreciate the versatility allowed by tankless water heaters, which can be placed anywhere from garages to attics.
Will it be more difficult to get hot water with a tankless water heater? You might be concerned that you won't be able to get heated water as reliably with a different type of water heater, especially if you have a large household where more than one person might need hot water. There's no need to worry: A tankless water heater will allow you to get hot water from multiple taps—such as your shower tap and your kitchen sink tap—at the same time.

Your air conditioning unit needs just the right amount of refrigerant to continue to function properly—neither too much nor too little, in other words. If your AC unit is low on refrigerant, the most likely cause is a leak. If you have reason to think that there could be a leak in your AC unit, you should call an air conditioner contractor in the Seattle area so that your leak can be tracked down and repaired. These are some of the most likely signs that your AC unit may have sprung a leak.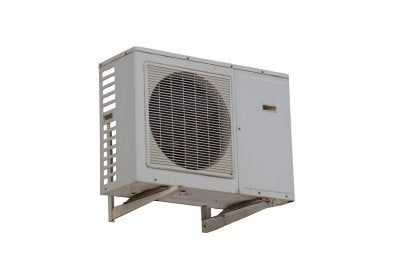 Your utility bills are unusually high. When there's a refrigerant leak in your system, your AC unit has to run for more hours to keep your household at a comfortable temperature. You'll see the expensive results of this when your electric bill arrives. If you want to ensure that the cost of cooling your home doesn't get out of hand, always be quick to respond to any suspected AC leaks.
Your home isn't staying cool. If you keep running your air conditioning and your house is still uncomfortably warm, a leak could be the culprit. When your AC is low on refrigerant, it's much more difficult for it to effectively cool the air inside your home. If the air coming out of your registers is warm—or if there isn't much air coming out at all—that's another strong sign that your AC doesn't have enough refrigerant.
There's ice on your refrigerant lines. If there's a refrigerant leak, the copper wire line on your outdoor AC unit can become covered with ice—even if it's hot outside. When your AC has low refrigerant, it causes the remaining refrigerant to become too cold and cause freezing in your evaporator coil. To avoid expensive damage to your compressor, turn off your AC unit right away and call an HVAC professional.

A fireplace insert is a fuel-burning device that you can place inside your fireplace and use like a stove. Fireplace inserts are eco-friendly and energy-efficient, they require little maintenance, and they are convenient to use whenever you want. If you're thinking of picking out a fireplace insert for your Seattle home, you'll need to know the size and shape of your fireplace so you can choose one that fits it. You'll also want to decide whether you want an insert that is fueled by gas or wood. This video provides a helpful look at 10 of the best fireplace inserts available on the market today, including the Jensen Metal Real Flame, the Dimplex DFI2309, and the Puraflame Western.

If you're looking for a smart and cost-effective alternative to having a central HVAC system in your Seattle home, you might want to consider the potential of a ductless mini-split system . A mini-split system is a type of HVAC system that works without the ductwork that central systems require to function. Instead, a mini-split system uses an outdoor unit and an indoor unit—connected by wires through a small hole in the wall—in tandem to heat and cool one or more rooms inside your home. Mini-split systems are easy to add to homes that you've just moved into, and they're a terrific way to upgrade your current house as well. If you don't want to install ductwork, or if your home is small, a mini-split system may be a better option for you than a new central HVAC system. Mini-split systems are one of the most efficient climate control options available, and they are simple and convenient to operate.