When the summer season arrives in Seattle, you will want to make sure that your air conditioner is ready to keep your home's interior cool and comfortable. If your air conditioner is more than 15 years old, it could be reaching the end of its lifespan. With services from an HVAC company that specializes in air conditioning near Seattle , you will be able to replace your unit before the summer months kick into full gear. To help you decide whether it is time to set up an appointment with your HVAC contractors, here is a look at some signs that it is time to replace your air conditioner.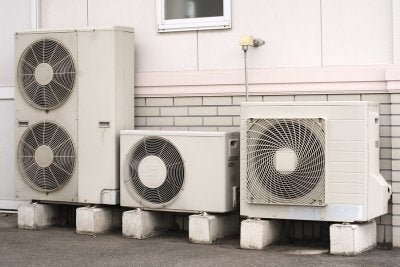 Your System Is Getting Old
Age is a primary factor to consider when you are deciding whether to replace your air conditioning unit. When you install a brand new air conditioner in your home, it will have an expected lifespan of about 15 years. Relying on the same air conditioning system for 15 years or longer could eventually lead to efficiency and maintenance problems.
You Are Facing Costly Repairs
At a certain point, the cost of repairing your old system may be more than the price of purchasing a brand new unit. If you are deciding between air conditioner repair or replacement, you can ask your HVAC technician to provide you with an estimate for the costs of your repairs. Rather than footing the bill for a major repair service, you may be better off simply purchasing a brand new unit.
You Can No Longer Purchase the Right Coolant
Older air conditioning systems typically rely on R-22 Freon, which is a special type of refrigerant. Due to the environmental impact of R-22 Freon, this type of refrigerant is harder to find and more costly to install. If your air conditioner needs to be recharged wit R-22 Freon, you may end up spending hundreds of dollars on this service. With a brand new air conditioner, you can rest assured that your system runs on a coolant that is affordable, environmentally friendly, and easy to find.

In recent years, hot water heater technology has evolved to include many different types of tankless models. When you install a tankless water heater in your home, you will enjoy an unlimited supply of hot water that is generated on demand. By purchasing a tankless water heater from a contractor that installs hot water heaters in Seattle, you will be able to pick out a model that meets your household's daily hot water requirements. If you are on the fence about whether tankless technology is right for your home, read these compelling reasons to choose a tankless water heater.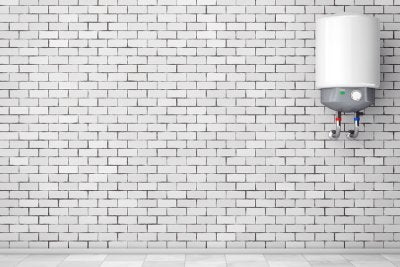 Endless Hot Water Supply
A conventional hot water heater stores its entire supply of hot water in a large, insulated tank. During times of high demand, your conventional water heater may run out of heated water. If you are tired of taking cold showers or running out of hot water at inconvenient moments, a tankless water heater may be the best choice for your household. This type of hot water heater creates an endless supply of hot water.
Prolonged Lifespan
When you purchase a tankless hot water heater, you can feel great knowing that your investment will last for up to two decades or longer. Although tankless hot water heaters often require a larger initial investment, the cost is offset by their long lifespans. In comparison, you will typically find yourself replacing your conventional hot water heater at least once every fourteen or fifteen years. For this reason, a tankless water heater is a smart investment for your household.
Better Efficiency
Along with providing you with an unlimited supply of hot water, a tankless water heater will also offer better efficiency for your plumbing system. Rather than continually using up energy and natural resources, a tankless hot water heater only turns on when it is needed. After you have purchased and installed a tankless water heater in your home, you may find that your monthly hot water bill and energy bill are dramatically reduced.

If you want to boost the heating power of your heat pump or furnace, you may want to consider installing a fireplace insert. In this video from This Old House, you will take a look at how the professionals install fireplace inserts. After the original fireplace has been prepared, your technicians will carefully run a vent pipe through the damper. A company that repairs your heat pump near Seattle can also assist you with a fireplace insert installation.
If you have questions about whether a fireplace insert will work for your home, be sure to consult a team of experienced HVAC technicians. Your professional contractors can evaluate your current fireplace and determine whether an insert can be safely installed.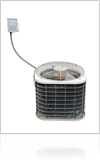 When the days begin to grow warmer, most Seattle residents begin using their air conditioning more frequently. If you want to keep your air conditioning system operating at top capacity, it's important to invest in routine maintenance. Here are some of the most critical reasons to have your air conditioner serviced by an HVAC professional on a regular basis.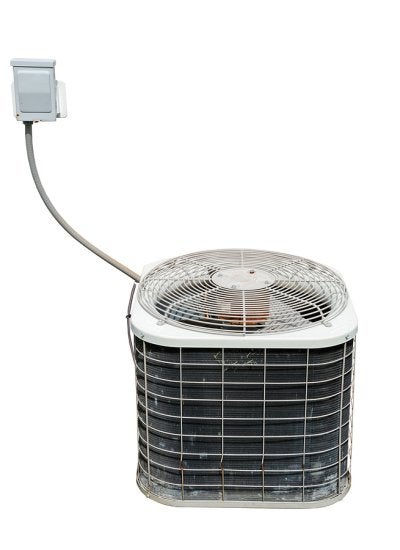 You'll need fewer repairs. The longer your system goes without a professional inspection, the more time it has to malfunction. All too often, these minor issues go neglected—and turn into major issues. When a qualified HVAC technician looks at your air conditioning system, he or she will be able to look for signs of trouble and prevent them from turning into expensive repairs for you. Routine maintenance is an investment that can pay off in the form of fewer calls for emergency AC repair.
Your system will be more efficient. When your air conditioning system goes without a professional checkup for too long, it will inevitably begin to operate less efficiently. This will translate into subpar performance, which means that you'll need to run your air conditioner more often to keep your house cool. Eventually, your AC system may not provide you with good service at all. You can dodge this problem by having your system professionally serviced from time to time.
You'll enjoy better performance. The best reason to have your air conditioning system routinely serviced is that it will result in a more comfortable home for you and your family. If any element of your air conditioner is failing, it is bound to affect the performance of the entire system. If this happens during the warmer months, you could be left without a fully functional air conditioner—which is something that no homeowner wants to contemplate. Fortunately, you can reduce your chances of a malfunction by investing in routine professional HVAC service.