If you're concerned about the quality of the air inside your Seattle home, talk to an HVAC professional about germicidal UV lamps. These lamps are designed to eradicate many of the contaminants that take up residence inside your air conditioning vents , allowing you to breathe cleaner and healthier air at home. You may be wondering, however, just how effective these UV lamps really are. Here are some of the most commonly asked questions about germicidal UV lamps—and the answers.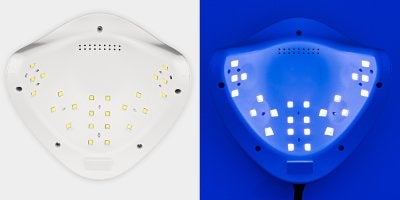 How do UV lamps work? UV lamps emit ultraviolet light, which damages the DNA inside organic pollutants such as bacteria, viruses, and mold spores. When they are aimed at a certain area, UV lamps can kill as much as 99.9% of the organic contaminants in that area.
Do UV lamps work on all pollutants? UV lamps will not eliminate dust, pollen, and other non-organic pollutants. To keep your air conditioning vents clean, you should still be sure to invest in routine cleaning and maintenance from an HVAC professional.
Will I notice my UV lamps at work? The answer is most likely no. UV lamps are silent, and they emit no odor. You probably won't even notice your lamps at work. Be careful, however, never to look directly at a UV lamp—ultraviolet light is extremely dangerous to your eyesight.
Do UV lamps require any maintenance? You can have your UV lamps checked during your routine HVAC inspections to ensure that they're working properly. HVAC professionals generally recommend that you replace the bulbs on an annual basis.
Who can benefit from using UV lamps? Clean air is important for everybody, but it may be most important for young children, the elderly, and people who have compromised immune systems. Minimizing exposure to bacteria, viruses, and other hazardous contaminants can make a significant difference in the lives of people who are more vulnerable to illness.

If you're on the hunt for an energy-efficient alternative to a traditional water heater, a tankless water heater may be perfect for you. Tankless water heaters are more space-efficient than other water heaters, they require less energy to operate, and they guarantee you hot water whenever you need it. If you've decided to install a tankless water heater in your Seattle home, you'll need to talk to an HVAC professional. You'll also need to decide what brand of tankless water heater you want. To help you narrow down your options, this video provides a handy look at 10 of the best tankless water heaters on the market today.

No Seattle homeowner ever wants to be left without a working air conditioner when the summer is at its hottest. That's why it's essential to have an air conditioning contractor you can always depend on to provide you with capable service in a crisis. At Olson Energy Service , we offer emergency HVAC service 24 hours a day, seven days a week, to customers in the Seattle area. If you're experiencing any issues at all with your air conditioning system, our expert technicians can diagnose the problem and repair it in short order. Our team has experience responding to a wide array of HVAC problems, from failed compressors to cracked refrigerant lines. We offer preventative maintenance services to help extend the life of your AC system, and we'll also be happy to replace your current system with a brand-new one. When you're having trouble with your AC system, don't hesitate to contact our team for immediate assistance.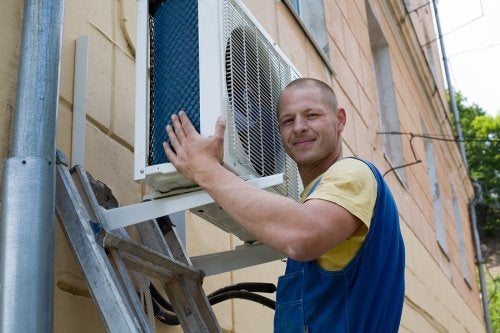 In order to protect yourself and your loved ones against the dangers of a household fire, it is critical to install smoke detectors throughout your home. A contractor that repairs boilers and air conditioners serving Seattle can also provide you with a new smoke detector installation. To improve the safety and reliability of your smoke detectors, it may also be a good idea to talk to your HVAC contractors about the possibility of choosing a hardwired smoke detector.
A hardwired smoke detector offers many benefits to your household. Unlike battery-powered smoke detectors, which will cease to function if their batteries run out of power, hardwired smoke detectors are connected to the main electrical grid of your property. Whether your fire has been caused by a furnace problem or another type of emergency, your hardwired smoke detector will immediately alert you to the presence of fire dangers. Since hardwired smoke detectors also contain battery backups, they will function properly with or without power from your home's electrical system.