When the weather starts to warm up, you'll be grateful for having air conditioning in your Seattle home. If you aren't careful to take the time to keep up maintenance on your air conditioner, however, you may find that it will not provide you with the level of service you deserve. Having your air conditioner routinely serviced by a maintenance professional will help to ensure that it stays efficient and effective. Here are some other steps you can take to keep your central AC system in excellent condition: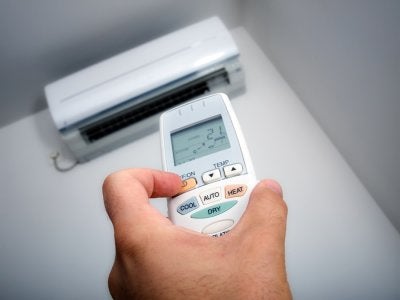 Install a ductless AC. If you simply want a certain area of your house to stay consistently cool throughout the day, you can avoid relying too much on your central AC by having a ductless mini-split system installed there. Ductless AC systems are extremely energy-efficient, and they operate unobtrusively since the compressor is located outside. Installing a ductless system may even qualify you for a federal tax credit.
Change your air filters regularly. Without a clean air filter, your air conditioner's vents can become contaminated with dust, debris, pollen, and various pollutants. Along with harming the quality of your indoor air, this can make it harder for your air conditioner to cool efficiently as well. Check your air conditioner's air filter regularly, and change it out for a new one when needed. During periods of heavy AC use, you'll want to replace the filter at least once a month.
Buy a programmable thermostat. Running your air conditioner when nobody is home is wasteful, and it can also contribute to your high utility bills. If you purchase a programmable thermostat, you can schedule your AC to stop running while your house is unoccupied—or late at night, when everybody is asleep. Exercising more control over your temperature settings can help you conserve your air conditioner's power for times when you really need it.