The holiday season is just around the corner, and now is a fantastic time to schedule preventative maintenance for your HVAC system near Seattle. Rather than waiting for your heat pump to fail and leave you in the cold, you can prevent a furnace or heating emergency by scheduling a service appointment before the peak heating season arrives. Along with cleaning and servicing your heat pump or furnace, your technician will also be able to check for any indications that your system may be on the brink of failure. Read on for an overview of the importance of scheduling preventative HVAC maintenance.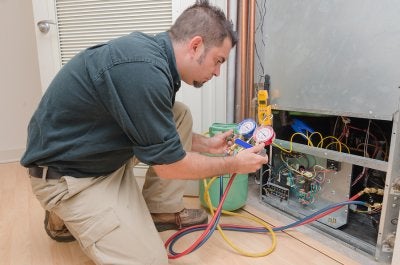 Improve System Efficiency
While preventative HVAC maintenance can help you catch repair problems, this service can also boost the efficiency of a system that is already in proper working order. When your technician comes to perform a preventative service before the start of winter, he will take the time to change your air filters and lubricate its moving parts. With these simple services, you can help to improve your HVAC's efficiency dramatically.
Prevent System Failure
When your HVAC system suddenly stops working in the dead of winter, you may have a heating repair emergency on your hands. With preventative maintenance for your HVAC system, you can rest assured that your system has been safeguarded from failure. During your preventative maintenance appointment, your technician will take the time to check out your furnace or heat pump for any signs that a maintenance emergency may be imminent.
Boost Indoor Air Quality
Indoor air quality is an important concern for any homeowner. If you or your loved ones experience allergies or other respiratory issues when you are indoors during the winter, you may want to set up a preventative HVAC repair service. When your technician replaced your air filter, he will be able to make sure that your system is blowing clean, clear air throughout your home. After learning about these great benefits, be sure to set up your preventative service before the winter season gets underway.