If you'd like to rely less on your HVAC, heat pump, or boiler this winter, then consider taking advantage of a fireplace insert near Seattle . If your home already features a masonry fireplace, then there are several ways in which you could benefit from having an insert installed.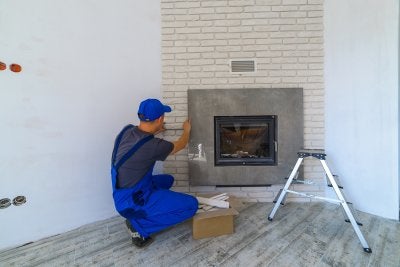 Ease of Use
Fireplace inserts can be fueled by either electricity, gas, or wood. Gas and electric are ready to go at the flip of the switch, and there's also no need to worry about making sure the fire is out before you head to bed or leave the house for the day. Also, wood-burning fireplace inserts enjoy less maintenance and repairs than traditional fireplaces.
Improved Fireplace Appearance
With the number of insert designs and installation options available, there are countless ways in which getting a fireplace insert can update the appearance of your home. The insert itself can make your masonry fireplace appear cleaner and more modern. Also, if you choose to upgrade the outer hearth, then there is a wealth of design options to choose from that can be used to match your fireplace with your interior design. As an added benefit, many types of fireplace inserts are easy to install, meaning that you shouldn't anticipate a drawn-out or messy home remodeling project when you select this kind of upgrade.
Increased Energy-Efficiency
Because of their design, fireplace inserts can benefit homeowners by reducing the amount of heat lost from fireplace use. Also, they can make your masonry fireplace better insulated as well, preventing heat gain or loss throughout the year.
More Effective Heating
Due to their high level of energy-efficiency, fireplace inserts can prove to be a cost-saving measure for many homes. Wood-burning fireplace inserts, for example, can generate far more heat for your house from one load of wood than a traditional fireplace can. If you're looking for ways to reduce your utility bills this fall and winter, then a fireplace insert could be the answer that you need.