3 Simple Ways to Make Your HVAC More Energy-Efficient
Have you ever stopped to wonder just how much energy you use heating and cooling your Seattle home every month? In fact, according to the U.S. Department of Energy , nearly half of all of the energy you pay for in your household goes toward running your heating, ventilation, and air conditioning . This means that making your heating and cooling systems run more efficiently can help you both reduce your household's environmental impact and keep your energy expenses down. Here are some simple steps you can take for a more energy-efficient HVAC system:
Buy a programmable thermostat.
Purchasing and installing a programmable thermostat is a great way to rein in your energy usage at home. Programmable thermostats let you schedule different settings throughout the day, ensuring that you aren't needlessly running your HVAC system late at night, or when nobody is home. The latest programmable thermostats even allow you to adjust them remotely using Wi-Fi.
Change out your air filter.
When your air filter gets clogged up with a lot of dirt and debris, it means that your HVAC system won't be running as efficiently. Fortunately, you can forestall that problem by making sure to change out your old air filter for a new one once every month or so. The more heavily you're relying on your air conditioning or furnace, the more frequently you will want to change your filter.
Upgrade your entire HVAC system.
The older your air conditioner or furnace is, the more inefficient it is likely to be. As time goes on, this can turn into an expensive problem. One of the best ways to reduce your energy usage is to replace your old HVAC system with a newer, more energy-efficient one. Make sure that any new HVAC equipment you buy has been certified by Energy Star, which signifies that they are among the most energy-efficient products available.
Ductless Heat Pumps 101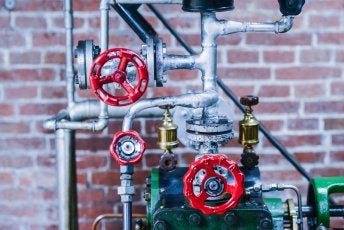 Ductless systems are fast becoming one of the most popular methods of heating and cooling modern homes, and it's not hard to see why. Compared to traditional central HVAC systems, ductless heating and cooling systems are versatile, efficient, and cost-effective. If you're considering adding a ductless heat pump to your Seattle home, here's what you should know.
Ductless systems are effective heaters.
A ductless heat pump works by using a system not unlike the one that powers your refrigerator. The pump uses a compressor to transfer heat from outside into your living space, where the degree of heat you get can be controlled using a remote control. It's a simple process that results in reliable, consistent heating. Ductless heat pumps are extremely quiet to operate, and they are also much less expensive to use than furnaces.
Ductless systems are highly efficient.
If you're looking to cut back on your energy usage, a ductless system is a great option for home heating. With a ductless heat pump, you can heat every space by only as much as it needs and avoid unnecessary energy use. HVAC systems with ducts also tend to lose a lot of heat during the process of distributing it throughout your home, which isn't an issue with a ductless system.
Ductless systems can be used anywhere.
One of the chief advantages of ductless heat pumps is their sheer versatility—they can be used to heat virtually any type of home space, whatever its size. Unlike other heating systems, they don't require you to install any pipes or other room additions. If you're ready to retire your outdated, inefficient central heating system, a ductless heat pump is a terrific option. You can also use ductless heat pumps to complement your existing system if you have a space that you're having trouble heating.
Could You Benefit from a Fireplace Insert?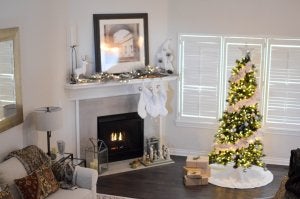 A fireplace can make a wonderful addition to your Seattle home, but there are some notable drawbacks to a conventional fireplace that might give you pause. Fireplaces are notoriously wasteful, as most of the heat they generate is lost through the chimney. They can also be cumbersome and expensive to operate, which means that many homeowners don't end up actually using their fireplaces as often as they had expected. They also require a great deal of maintenance and regular cleaning.
If you want to be able to enjoy the warmth and comfort of a traditional fireplace without any of the associated mess, expense, and inefficiency, you may want to think about a fireplace insert . Fireplace inserts are highly efficient, so they allow you to enjoy the heat they produce. They are easy to operate, and they can also be stylish and aesthetically appealing, making them an especially attractive option for today's homeowners.
Inside Geothermal Heat Pumps
While the ground we walk on changes temperature depending on how hot or how cold the air is, the ground several feet below us maintains a constant temperature all year long. That natural phenomenon is what makes the geothermal heat pump possible. By running water or antifreeze through a series of pipes below the ground, a geothermal heat pump captures underground heat and makes it available to you for use in your Seattle home. Using the same principle, the heat pump can cool your home by removing the heat from your indoor air and transferring it under the ground. For an in-depth look at how a geothermal heat pump works, check out this informative video.
If you want to enhance the value of your Seattle home before you sell it, one of the smartest things you can do is to add a fireplace insert . Fireplace inserts have many advantages over traditional fireplaces that can make them irresistible for home buyers. Unlike fireplaces, fireplace inserts are energy-efficient and won't contribute to heat loss through the chimney. Fireplace inserts are simple and easy to use, and you can switch them on and off whenever you feel like enjoying the warmth of a fire. They are also stylish and trendy, making them a terrific choice if you want to give your home a more up-to-date look and feel. When you want the benefits of a fireplace without any of the drawbacks, a fireplace insert is an excellent investment. Once you've converted your old-fashioned fireplace into a setting for your fireplace insert, you may be surprised how much more appealing your home looks to potential buyers.
Your air conditioning unit has served you well all summer long, but once the Seattle weather starts to turn cold, it's time to think about getting it ready for a long winter's rest. As this video explains, there are some simple steps you can take to winterize your outdoor AC unit. For example, you can use a cover to ensure that your unit is protected from being damaged by icicles and ice dams. If possible, don't wait for the weather to get too cold before you winterize your outdoor unit—do it as soon as you stop using your air conditioner regularly. The earlier you get your unit ready for the cold season, the better.
If you're like most Seattle residents, winter makes you turn up the thermostat, dress in warm clothes, and reach for that extra blanket. But there's one effect of winter that you may not have considered before—its impact on your indoor air quality . You might be surprised to learn that the cold season affects your household's air at all, but it does. These are some of the ways in which winter weather influences the quality of your air:
More insulation means more contaminants
Most of us are more likely to notice drafts when it's cold out, which means we're more likely to have professional insulation installed. What you may not realize is that making it harder for warm air to escape your home also means that contaminants such as mold and bacteria are trapped inside. As a result, your indoor air quality can decrease drastically after you have your house reinsulated.
A dirty furnace can contribute to poor air quality
When you use your furnace frequently, dust, dirt, and other pollutants can get clogged in the vents. One of the best ways to ensure that your furnace continues to work efficiently—and that your air stays clean—is to change out your air filters once every 90 days or so. If you use your furnace constantly, you may want to change the filter even more frequently.
Pre-winter furnace inspections are a must
It's important to remember that simply changing your air filters won't keep your entire furnace clean. Having your HVAC system inspected by a professional before the start of the winter season is a good way to guarantee that your furnace is clean and that all its components are fully functional. A pre-winter furnace inspection will provide you with the assurance that you won't have to deal with poor indoor air—not to mention a malfunctioning furnace—when the weather is cold.
The Seattle weather's turning cold and you know what that means—it's time to call for your annual pre-winter furnace inspection . Having your furnace checked and cleaned every year by an HVAC professional is a must if you want to guard against any midwinter breakdowns. You may be wondering, however, just what a furnace inspection entails. How essential is it? These are some of the tasks that happen during a typical furnace inspection:
Check the Wiring
If your furnace's wiring needs to be replaced, it's better to know that before the winter, when you'll probably be running it regularly. An inspector can check all the wiring in your furnace and replace any of it that has become corroded or worn-out. This isn't just important to keep your furnace running—it can also help to prevent fires.
Inspect the Vents
Without clear vents, your furnace won't be able to keep your home comfortable when the temperature falls. In addition to making sure that there are no blocks or leaks inside your vents, an inspector can clean them out to help ensure that your indoor air stays clean and fresh. Your grills and louvers will also be checked during the inspection.
Check the Heat Exchanger
The heat exchanger is perhaps the single most important component of your heating system—after all, it's where the air that circulates through your furnace is heated. An inspector will examine your heat exchanger to make sure that it is still in good condition, and that it hasn't become rusted or corroded over time.
Inspect the Drainage System
Your furnace also needs a working drainage system to continue to provide you with great service. When an HVAC professional looks at your drainage system, he or she will check all the hoses, clean out the condensate drain, and replace the water in the trap.

One of the most important steps you can take to keep your HVAC system running smoothly is to have your furnace checked before the weather starts to get cold. A pre-winter furnace tune-up can help to ensure that your Seattle home stays warm and comfortable even when the temperature outside plummets. You may be wondering, though, whether this yearly investment is strictly necessary. Here are some of the advantages of having a pre-winter maintenance check for your home heating system: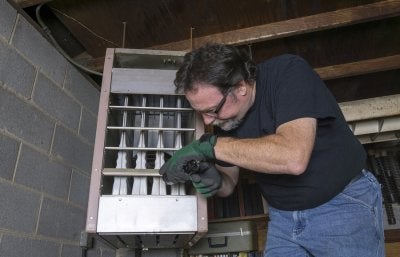 You'll need fewer repairs.
Getting a tune-up greatly reduces the chances that you'll need to call for emergency repair for your furnace during the long winter months. Maintenance means that you'll be able to identify and fix small issues before they have a chance to develop into larger problems. Nobody wants to end up paying for a repair that could have been avoided with a simple tune-up, so schedule the tune-up and you can avoid this issue.
You'll avoid potential hazards.
A furnace with a problem won't just make your home uncomfortable—it can also be dangerous. If there is a gas leak, it could put everybody in your household in jeopardy. Having your heating system checked over by a professional before the season of heavy use will help to ensure that you can use it safely.
You'll extend the life of your furnace.
The more frequently you have your furnace checked for small problems, the less likely it is that these problems will add up to a breakdown. Annual system tune-ups help to extend the life of your furnace, sparing you the expense of a replacement.
You'll keep your heating costs down.
The less efficiently your furnace is working, the more energy you'll have to expend in order to keep your house warm. Investing in yearly maintenance will help to keep every component of your furnace working at top capacity, allowing you to stay comfortable without breaking your budget.

Having a fireplace insert allows you to enjoy all of the benefits of a traditional fireplace without the expense, inefficiency, and hassle associated with them. If you don't find yourself making much use of your fireplace—whether because of its condition or because it wastes too much energy—then a fireplace insert may be ideal for your home. You may be wondering, however, how easy it will be to use a fireplace insert regularly. The good news is that fireplace inserts are easy and intuitive to use. All you need to do is switch the insert on in order to have a fire in your fireplace whenever you want one.
If you want to be able to use your fireplace insert safely, it's essential to make sure that it is installed correctly. Professional fireplace insert installation will allow you to enjoy your insert as often as you want in your Seattle home.