There are numerous reasons why you might need emergency service for your home's air conditioning system, but one of the most common issues arises when your AC compressor fails. Replacing your compressor too frequently can be costly, but you can reduce your need to do this by investing in routine preventative maintenance for your AC system. Before you call an air conditioning contractor out to your Seattle home, take a look at this list of the most frequent causes of a failed AC compressor.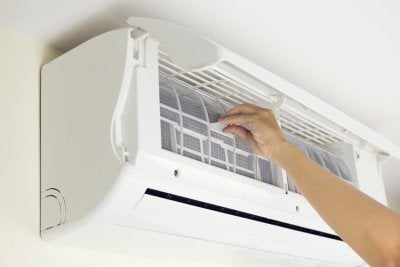 Refrigerant leaks. When refrigerant leaks through a gap or crack in the lines, the level of refrigerant in your air conditioning system naturally begins to decline. This means that a great deal of strain will be put on your compressor—which can eventually lead to a breakdown. If your refrigerant lines become blocked, the same problem can result. Periodic inspections of your refrigerant lines can help to prevent this from becoming an issue.
A dirty system. Everything in your house needs to be cleaned from time to time, and your air conditioning system is no exception to the rule. Over time, the inside of your air conditioning system can become clogged with dust and dirt, which can reduce the effectiveness of your air conditioner and can also put unwanted pressure on your compressor. A routine professional checkup of your entire AC system will ensure that it stays clean, efficient, and effective.
Grime on the coils. If dust and grime are allowed to accumulate on your AC condenser coil, it will force your air conditioning system to work harder in order to provide your home with cool air. This increase in pressure can overwork your compressor and make a breakdown much more likely. The best way to ensure that this doesn't happen is to schedule routine checkups and cleanings from an experienced air conditioning professional in your area.