If you're concerned about the quality of the air inside your Seattle home, talk to an HVAC professional about germicidal UV lamps. These lamps are designed to eradicate many of the contaminants that take up residence inside your air conditioning vents , allowing you to breathe cleaner and healthier air at home. You may be wondering, however, just how effective these UV lamps really are. Here are some of the most commonly asked questions about germicidal UV lamps—and the answers.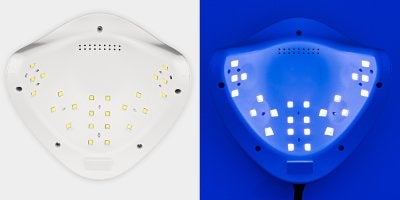 How do UV lamps work? UV lamps emit ultraviolet light, which damages the DNA inside organic pollutants such as bacteria, viruses, and mold spores. When they are aimed at a certain area, UV lamps can kill as much as 99.9% of the organic contaminants in that area.
Do UV lamps work on all pollutants? UV lamps will not eliminate dust, pollen, and other non-organic pollutants. To keep your air conditioning vents clean, you should still be sure to invest in routine cleaning and maintenance from an HVAC professional.
Will I notice my UV lamps at work? The answer is most likely no. UV lamps are silent, and they emit no odor. You probably won't even notice your lamps at work. Be careful, however, never to look directly at a UV lamp—ultraviolet light is extremely dangerous to your eyesight.
Do UV lamps require any maintenance? You can have your UV lamps checked during your routine HVAC inspections to ensure that they're working properly. HVAC professionals generally recommend that you replace the bulbs on an annual basis.
Who can benefit from using UV lamps? Clean air is important for everybody, but it may be most important for young children, the elderly, and people who have compromised immune systems. Minimizing exposure to bacteria, viruses, and other hazardous contaminants can make a significant difference in the lives of people who are more vulnerable to illness.