When the summer season arrives in Seattle, you will want to make sure that your air conditioner is ready to keep your home's interior cool and comfortable. If your air conditioner is more than 15 years old, it could be reaching the end of its lifespan. With services from an HVAC company that specializes in air conditioning near Seattle , you will be able to replace your unit before the summer months kick into full gear. To help you decide whether it is time to set up an appointment with your HVAC contractors, here is a look at some signs that it is time to replace your air conditioner.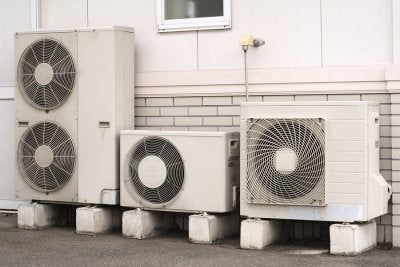 Your System Is Getting Old
Age is a primary factor to consider when you are deciding whether to replace your air conditioning unit. When you install a brand new air conditioner in your home, it will have an expected lifespan of about 15 years. Relying on the same air conditioning system for 15 years or longer could eventually lead to efficiency and maintenance problems.
You Are Facing Costly Repairs
At a certain point, the cost of repairing your old system may be more than the price of purchasing a brand new unit. If you are deciding between air conditioner repair or replacement, you can ask your HVAC technician to provide you with an estimate for the costs of your repairs. Rather than footing the bill for a major repair service, you may be better off simply purchasing a brand new unit.
You Can No Longer Purchase the Right Coolant
Older air conditioning systems typically rely on R-22 Freon, which is a special type of refrigerant. Due to the environmental impact of R-22 Freon, this type of refrigerant is harder to find and more costly to install. If your air conditioner needs to be recharged wit R-22 Freon, you may end up spending hundreds of dollars on this service. With a brand new air conditioner, you can rest assured that your system runs on a coolant that is affordable, environmentally friendly, and easy to find.